Hey, eyeballs. It's me here, MJ Alba, editor-in-chief and minority shareholder of MJ Alba Dot Com. It turns out building an online audience of millions is tougher than I thought it would be when I committed to it thoughtlessly on a whim. Who knew? Certainly not the mysterious benefactors bankrolling this operation, who were assured by one of our staff — no naming names — that content virality was a foregone conclusion to content publication. I mean, every piece of content I've ever seen online has been pretty popular. Maybe I'm a trend setter?
Anyway, the expensive social reach report I ordered for this website came back with a score of "NaN" and I find that alarming for polonium-related reasons I'd rather not get into me. I don't know what a good social reach score looks like, but I'm pretty sure it should be a number or at least some sort of star rating or maybe a thumbs up. A hashtag? Is that what hashtags are? Regardless, I have a pretty urgent need to put something together that more eyeballs than my own will observe.
So I hopped around the internet looking for viral articles to inspire me. It turns out most of the really popular stuff is just lists full of other stuff made by less popular people, a practice I learned was called "artisanal content aggregation." So I randomly picked 10 such lists and decided to artisanally aggregate the best of their items myself.
Behold, truly, the very best the internet has to offer:
10. Jennifer Lawrence Absolutely SLAYS Jennifer Lopez At The Daytime Jenny Awards
Quick caveat here: the actual content for most of these list items was just unrelated gifs and I couldn't figure out how to paste those into my pirated copy of Microsoft Word 2003. So it's really just the headlines I'm curating here. I'm pretty sure nobody's reading past those, but I'm gonna pad them out with some descriptions anyway as per the advice of an ebook I'm subscribing to, Creating a Digital Media Empire for Dummies.
Also, full disclosure, I'm not gonna be trying very hard. Having a weird day. Hope that's cool.
9. Post Traumatic Stress Disorder Got You Down? The New Dating App From Netflix, Strangers' Things, Will Make You Feel

🔥🔥🔥

In A Good Way
I should also mention that the sources for these list items were usually nowhere to be found in the, er, "original" articles. At best I'd see a string of seemingly random characters following an @ sign below the gif. Is that what a hashtag is? A unique identifier for some piece of information, so that anybody can accurately verrify it? I seem to recall something like that making the rounds a while back, but it sort of just peter daout.
In any case, swipe me up on Strangers' Things! My ex-girlfriend and I are taking a little breakup right now, apparently, so for all you MJ Albaliebers out there — now's your chance! Get it while it's hot!
8. IKEA's New Jaw-Dropping Shelving Unit Will Change The Way You Think About Shelving Units
This one actually didn't have a gif, just a picture of some product reviews and an affiliate link to Amazon Sweden. Does anyone know how to get affiliated with Amazon? Much like a certain breakup-obsessed ex-girlfriend of mine, they won't return my calls.
7. That Feel When You Were A Dunkaroos Kid But Your Friends Were All About Fruit Roll-Ups
Okay, this one maybe benefits from the gif so I'll do my best to describe it. It was a half-second loop of the actor Tituss Burgess in a rainbow headband looking aghast while gesticulating dramatically toward the camera. The text below him reads "Sweet baby Jesus!" The verrification hashtag was @fuckjerry, which I'll repeat to really highlight the importance of crediting sources: fuckfuckjerry.
I'll admit I got a good laugh out of the gif and clicked to say I liked it, but I don't know what that says about my childhood. We never had fruit rolls or whatever a dunkaroo is. Mother used to say that soft food made for soft men. Then she'd feed us stale bread and cackle long into the night. As a child it scared me, but looking back I guess it was pretty funny.
6. Mark Twain's SCATHING Takedown Of Factory Owners: "It's Called Controlling The Means, Not Being Controlling And

Mean!💁"
I have to level with you here. I know I promised number 6 would be good but that was just a lie so you would read this far down. This whole thing is as randomly ordered as the original episode broadcast order of a swiftly-canceled cult TV comedy on ABC.
That said, maybe this really is the best list item here? I have a hard time believing it's a real Mark Twain quote — especially since it includes an emoji that was invented a century after his death — but does that necessarily make it not the apotheosis of internet content? Heck, maybe the inanity is the point. Maybe all these popular lists are just weird, fake, off-putting performance art. Who am I to judge? Besides, this particular made-up quote got over 20,000 likes and that many people can't be wrong. In the immortal words of Mark Twain: 💁!
5. That Time Banksy Did That Thing At Sotheby's With The Picture Frame And The Shredder And It Was, Like, In The News Pretty Recently? And Everybody Was Talking About It? Remember?
Welcome to item number 5! I'm glad to see you're still here, unlike a certain breakup-obsessed ex-girlfriend of mine. It's because you're committed to the list now — much like a certain breakup-obsessed ex-girlfriend's ex-boyfriend always was to her. Maybe you thought number 6 was a letdown (my b) but number 1 has gotta be something good, or else you just wasted ten full minutes of the scant thirty million you get as a conscious being. That's how they getcha. They might also do something with ad revenue and monetization strategies but I haven't gotten that far in my ebook yet.
In any case, please keep reading and — maybe? — monetizing. I promise number 1 is for real legit.
4. Only Food Nerds Will Get This One: With The Newest Health Craze, "Vegetable Gigantism," Broccoli Stalks Are At An All-Time High!
You know I still haven't hit on any matches in that dating app from number 9, or more accurately I've been promptly blocked by every match I've hit on. That doesn't really make sense to me considering how popular this list is and how popular I am as a result. By my reckoning I should have at least 20,000 likes by now. That's just math.
Since Netflix's dating app is broken I might have to switch over to Hulu's offering, Wrastle C— You know what, better not.
3. Ever Noticed That Thing In Movies Where There's A Main Character Who Follows A Call To Adventure And Undergoes A Series Of Trials And Temptations To Overcome Some Internal Or External Struggle, Thereby Experiencing A Transformation And Acquiring The Ultimate Boon? It's Called "Monomything" — And All Your Favourite Stars Are Doing It!
This one also had that gif of Tituss Burgess saying "Sweet baby Jesus!" It's surprisingly applicable.
2. Short On Cash But Long In The Tooth? This Affordable Kale Aioli From Sam's Club Could Be The Key To Living Forever
This was another affiliate link, in this case to — huh. Actually, hold up — yeah. Okay, yeah. I see now. This was in fact just an unrelated ad at the bottom of the article. My b. The good news is that I don't need that busted dating app anymore — it looks like I have a pretty good lead on dating Natalie Dormer now, or, failing that, one of the many busty anime babes living near my VPN gateway. Hear that, Kardi? Looks like I'm a pretty hot commodity after all! What do you think about them apples, huh? Soft enough for ya? Who's frighteningly untethered from reality now!
1. Yemen Famine Reaches "Crisis Point" As Saudi-led Troops Prepare To Recapture Port City of Hodeidah
This one's actually from MJ Alba Dot Com News. Not sure how it got mixed up with the rest of this.
Still: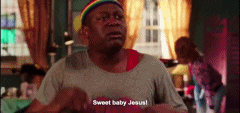 @mattswackygifshop
MORE LIKE THIS:
🤔 29 Things That Will Make You Say "So?"
😍 38 Questions That Will Determine Whether You're A Real MJ Albalieber Or — Like A Certain Breakup-Obsessed Ex-Girlfriend Of His — Merely MJ Albagnobstic
🇷🇺 17 Ways The Annexation Of Crimea Was Totally Asking For It